Auto Insurance
All auto insurance and agencies are not equal!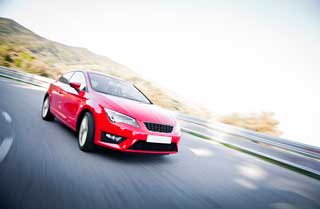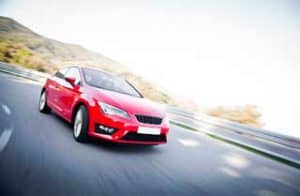 The skilled agents at Rolfs Insurance Services can identify the sources of your potential financial loss. We take a big picture approach when providing guidance and advice to those we service. Rolfs Insurance Services is free to discover the most competitive premiums with the broadest coverage offerings for you. We can analyze your risks and shop the insurance marketplace for auto insurance that best fit you and your needs, as only an independent insurance agency can!
There are commodity type insurance agencies which sell auto insurance policies without providing guidance or assistance to their clients. Then there are relationship driven agencies who focus on providing advice to help people manage risk with their best interest in mind. These agents establish a trusting bond with their clients. The responsibility of Rolfs Insurance Services, as a relationship driven agency, is far higher than the commodity driven agency.
Three things to know about auto insurance…
It's required by law to legally drive a car.
It's a contract offered by an insurance company to transfer the financial liability associated with owning and driving a car.
It's an intangible product; you can't grab it with your hands. It is a promise to pay in the event of a financial loss. A loss that is covered under the terms, conditions and limitations of the policy. Smart consumers purchase their insurance contract on the recommendation of an agent and agency rather than on their own.
To find the best protection you need to know your risks first, then you can best transfer those risks to the insurance company. A great insurance agent provides guidance to move the financial risk from you to an insurance company. Your Rolfs Insurance Services agent can clearly explain your coverage options and advise and guide you toward proper coverage specifically for you.
The auto insurance policy contract has several different coverage sections:
Liability section: This provides coverage for bodily injury and property damage that result from a car accident.
Uninsured or underinsured motorist section: This covers incidences related to hit and run drivers, vehicles and drivers who do not have insurance, as well as those who do not carry enough insurance to cover a loss for bodily injury.
Personal injury protection section: This picks up medical bills, lost wages and expenses regardless of who is at fault in an accident up to specific limitations and is sometimes referred to as no-fault coverage.
Medical payments section: This is provided in an automobile insurance policy and picks up the remaining medical bills not taken care of by the PIP section.
Comprehensive section: This is coverage for fire, vandalism, theft and any other cause of loss other than collision to the insured motor vehicle.
Collision section: This is coverage for damage caused by a vehicle colliding with another object.

The physical damage to the car is picked up under the comprehensive and collision sections often after a deductible is applied.

Ancillary coverage sections: This includes coverage for towing costs as well as rental car costs that may result from a vehicle being stolen or while it is being repaired as the result of a covered loss.
Automobile insurance rates are based on many factors.
Policies are underwritten by an insurance company based on factors such as:
Credit
Driving experience
Driving history
The types of vehicles insured as well as the intended use of the vehicle
Rates may change from zip code to zip code. This is because the likelihood for loss can be directly linked to an area's population and history. Factors such as injury data for a specific vehicle in crash tests as well as cost and availability of parts and labor for the repair of a vehicle are also major considerations when determining rates for a specific auto.